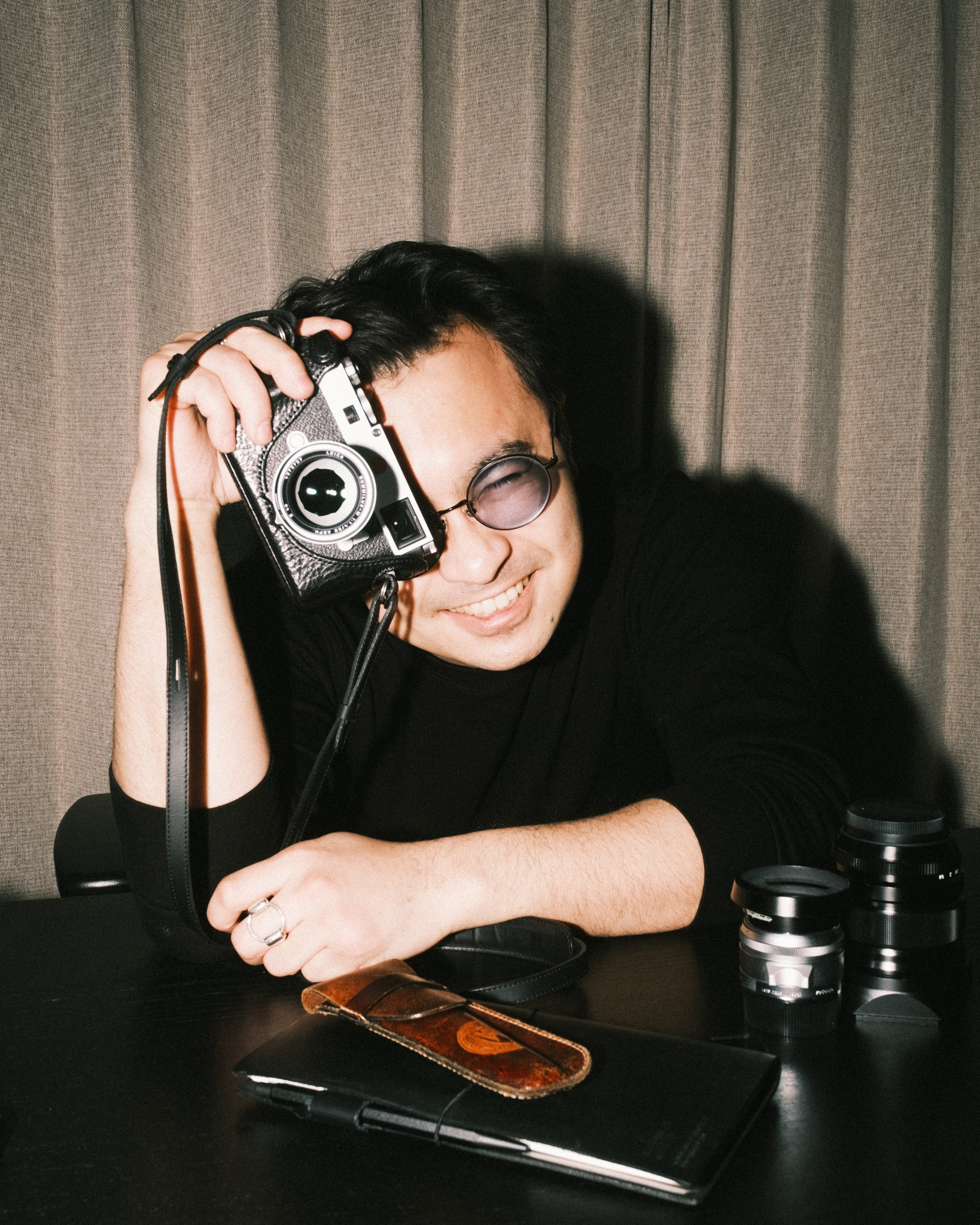 A Tokyo-based creative with almost a decade of experience in the creative field and a strong passion for communication and storytelling. 
Started his career as a cinematographer and photographer while attending an art school in Manila, and later branched out to advertising as a video art director at Geometry Ogilvy Japan upon graduating from Waseda University. 
Kevin developed, shot, and edited several videos with his colleagues that won his agency in awarding bodies such as Cannes, Spikes Asia, and One Show. 
He then assumed a bigger role and joined VaynerMedia APAC as Japan's senior art director responsible for leading the YouTube Shorts team of strategists and creators to launch and grow the YouTube Shorts platform in Japan by bringing in engaging and innovative ideas for socials, and spearheading several campaigns internationally.
Art direction and shooting are Kevin's major skills and passion which has led him to work for brands such as Allbirds, Numero Russia, and the Ministry of External Relations of Chile on his freelance book.
物語を紡ぐことに対し熱い情熱を注ぐ玉城ケヴィンは、
東京を拠点として

10

年ほどクリエイティブの業界で活躍している。
彼はフィリピンのマニラの芸術大学在学時、写真家としてキャリアをスタートさせ、早稲田大学を卒業後に

Geometry Ogilvy Japan

にて
ケヴィンは

Cannes, Spikes Asia,

そして

One Show

などの広告祭への
出品作品に撮影から編集まで携わり、彼の革新的なソーシャルと
掛け合わせたクリエイティブな発想が受賞に貢献した。
その後、彼はシニアアートディレクターとして

VaynerMedia APAC

に参画、ユーチューブショートのチームを率いる責任者となった。
ストラテジストとクリエイティブの両者をまとめながら日本国内での成長を
手助けし、ま
たそれと同時に
グローバルキャンペーン
アートディレクション
また、写真・動画撮影に情熱を注ぎ、更なる
強みになったことにより、

Allbirds, Numero Russia,

そして
チリ
共和国
外務省などがフリーランスとしてのクライアント
 Clients include AllBirds, BAT, Chile Government, Fendi Japan, JFOODO, KDDI, Numero Russia, Lexus International, Mume, Netflix, Numero Tokyo, LEGO, SK-II, Toyota, Uber, Youtube, etc.